Akademie von Verena Braun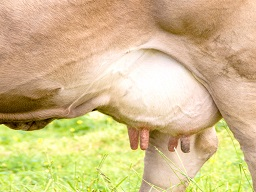 Mastitis durch Stress - nicht mit uns!
In Für Landwirte > Landwirte
Location:

Live webinar

Video price:

for free

Video duration:

1 hour and 7 minutes

Language:

German
A recording of this webinar is available.
Jeder Milchviehalter kennt diese Situationen: bis eben lief noch alles gut im Stall, doch mit dem Wechsel der Silage schnellen die Zellzahlen nach oben. Oder auf dem Thermometer steigen die Temperaturen und die Zahl der euterkranken Kühe, steigt direkt mit.
Fütterung, Hygiene und Management sind wichtige Stellschrauben, an denen zur Gesunderhaltung der Tiere gedreht werden kann.
Doch gerade bei stressbedingten Eutererkrankungen sollte auch das Immunsystem gestärkt und unterstützt werden. Hierfür eignen sich Kräuter und Heilpflanzen besonders. Welche genau, erfahren Sie in diesem Webinar.