Akademie von Verena Braun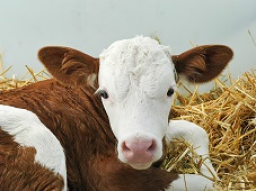 Kälber: Freie Atemwege gesunde Entwicklung.
In Für Landwirte > Landwirte
Location:

Live webinar

Video price:

for free

Video duration:

1 hour and 11 minutes

Language:

German
A recording of this webinar is available.
Nach Durchfallerkrankungen sind Atemwegsinfektionen bei Kälbern die Hauptursache für Kümmern und Entwicklungsstörungen. Auch im späteren Verlauf bleiben erkrankte Tiere zurück und können ihr Leistungspotential nicht voll ausschöpfen. Atemwegserkrankungen sollten daher im besten Fall vorgebeugt und im Krankheitsfall schnell behandelt werden.
Als wirksame Alternative zu Antibiotika können Heilpflanzen sowohl vorbeugend als auch zur Behandlung eingesetzt werden.
Erfahren Sie in diesem Webinar wie Kräuter und ätherische Öle in der Kälberaufzucht zum Einsatz kommen können.